Posts

1,756

Joined

Last visited

Days Won

5

Feedback

100%
About 1gewehr

Miscellaneous
Carry Weapon #1
Carry Weapon #2
Recent Profile Visitors
The recent visitors block is disabled and is not being shown to other users.
1gewehr's Achievements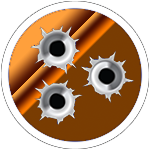 Prolific Contributor (4/5)
Handgun for Grizzlies Setting aside the whole question of why you would want a Grizzly to have a handgun, it would have to be a very large one. Those guys have some seriously huge paws! (sorry, I couldn't resist based on the way the thread was titled)

Is that just for EVs? I just renewed my tags for my gasoline SUV and it was $34 total. Another reason to stick with internal combustion.

Keep in mind that if the NFA went away, There still would not be anything imported unless those laws went away as well. MG42/MG3 for me as well!

My first handle was on the FALFiles. The Gewehr1 was the Bundeswehr version of the FN FAL. Also, I once wrote a paper for a history class that dealt with the many times in history that one rifle changed history. FYI, my first computer was a Sinclair Z-99 that used a cassette player for storage and hooked up to a B&W TV. Later, I got one of the first IBM PCs with an internal hard drive (4MB). I've never spent nearly that much on a PC since then!

We had a PetSafe that worked very well. Garufa stated the weakness of the wire-in-ground system. The dog learns that once their past it, they're free! With the PetSafe, once the dog gets past the set strength of the radio signal, they get a warning buzz. If they keep going, they get a shock. They keep getting shocked until the get back inside the perimeter. Another advantage is that it's portable. Take the base unit when you go on vacation and set it so your dog can't wander.

That's the Holy Grail of gun banners. Electronic controls on all guns so that the government can shut it down! About as smart as putting combination locks on fire extinguishers.

Remingtons are lots of fun. Very strong design. Swapping cylinders needs to be approached with some caution. Only use cylinders from the same manufacturer as your pistol. Also, double check that lockup occurs when the chamber is perfectly aligned with the barrel. Cleaning black powder can be a pain. Using a dishwasher is the easiest way for pistols. Just make sure you disassemble the gun, don't put any wood in the dishwasher, and run an extra cycle afterwards to ensure that your wife doesn't complain about the odor. Otherwise, use lots of boiling water, scrub well, and oil lightly after drying.

Radical idea: Did you think about getting a slide from CZUSA.com?

Hmmm. That one does not seem to have the corkscrew like the one in the video. Still, seems like a nice, but large, folder.

Any description of that photo? If I had to speculate, I'd say West Point or similar cadets. Blue jacket guy would be an instructor. Colt model 1895 Machine guns (Potato Digger). John Browning design, of course!

I found a few deals: 14 rounds of original .455 Webley Automatic ammo, a spare Lewis Gun bolt for .30-06 (Rare!), and a nice MP41 mag.

Savage 1907 in .32 and .380. "Ten shots quick!" with endorsements from "Wild Bill' Cody and Bat Masterson. First double-column detachable magazine, and striker fired. Extremely reliable if you remember that early .32acp, especially European ammo, was hotter than modern SAAMI spec. Also endorse the original Remington 51 .380. A favorite of Gen George Patton and others. Very ergonomic! Finally, Star PD buffers are still available here: 10 buffers for $44.95 Made & sold by: Jim Dawg 5zero3-59one-51five9 E-mail & PayPal address: bigdawgguns (at) comcast (dot) net

Poland? Dude in the middle back row has a French MAS38 SMG. How the heck would that have gotten to Poland? Arm bands look a lot like they might be FFI.