 walthermitty
Active Member
Posts

196

Joined

Last visited

Feedback

0%
Profile Information
Location
Gender
Occupation
Miscellaneous
Handgun Carry Permit
Law Enforcement
Military
NRA
walthermitty's Achievements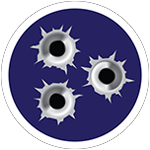 Established Contributor (3/5)
I'm not on this forum much, so don't take my word for it. You can google this stuff. Read info on reliable medical sites only, then cross-check. Allopurinol acts on the enzyme that is implicated in gout. There are now alternative Rxs, but Allopurinol is generic and inexpensive. Corticosteroids, NSAIDS and Colchicine only provide anti-inflammatory action. Research purines, guanine phosphoribosyl transferase and xanthine oxidase for more in-depth info. Having been told that you actually have gout, you should take assertive measures; do more than eat cherries. Another poster mentioned kidney stones, which is also a concern. Just as background: I sold branded pharmaceuticals which provided a good bit of education on researching medicine. I have had gout for about 25 years, I suffered through incorrect diagnosis and several medical problems from incorrect treatment because Uric Acid levels were borderline. I have taken Allopurinol for 12 years with neither gout attacks nor side effects and I still eat spinach, organ meat and other high purine foods (but I'm sensible.) Good luck.

I have an RIA A2 22TCM/9mm Tac Ultra FS High Capacity. It has had less than 300 rounds fired through it. It would include 200 rounds of 22TCM ammo.

Hope this posting was Aug 2020. I have an Adamas. I screwed up the blade, trying to sharpen it. Benchmade will not return an auto knife to anyone not a dealer, emt, police, etc. What are my options? Could you send it to Benchmade for me, or sharpen the blade?

I think the new concealed carry permit might cause more incidental interactions with law enforcement, maybe where people call because they saw a gun sticking out. Printing is supposed to be forgiven, if accidental, but it will still cause an interruption and aggravation. Hopefully, there are no negative consequences. Dawn White voted for it. I had written, asking her to vote against it. I thought about that. I noticed that the TFA was against the legislation, but the NRA supported it. This is troublesome. I think the NRA's support was only because they could brag about being pro-gun. And, White voted for it to get a better rating from the NRA. I think the NRA was absolutely wrong to ignore the TFA.

Be careful with brokers. just sayin ………… I was an insurance broker with Corroon &Black in the late '70s to '80s. We had problems. A business would want to change companies because of rates or they thought a claim should have been worth more $$. We were never able to match coverage exactly, and always experienced future problems that the insurance company didn't go over correctly. Bottom lines kept shifting. A lawyer would probably cost more than changing insurance companies. May have changed since then; I'm betting it hasn't. However, I've forgotten more than I ever knew (if that's possible.)

My 18650 Thrunight is five years old, and still going strong. I have an inexpensive Surefire made of (plastic?) that gives good light at 800 lm that cost just over $25 on ebay. It uses 2 CR123s. CR123s and AA, AAA may be easier find in a SHTF scenario? Your 18650 should also use 2 CR123s (in case cross application was your goal.) I have a 500 lm CR123 Baton, and a 200 lm (1) AAA Olight. The AAA has no tailcap, so can't be carried in a pocket without accidental switching, but great on the tv table. There is a great resource at http://goinggear.com/. Sounds like you have found the flashlight forums, already. Don't know about others, but I much prefer neutral temp lights.

Every time I've asked why my rates increased, the explanations included something that led me to believe that they were based on state claims. And, I was under the impression that rates had to be based on state claims. Regardless, I've never been able to negotiate lowering a rate. The agent basically says "pound sand." And, the insurance company will never release anything close to full disclosure. For all intents and purposes, it doesn't matter. Accept the increase, or shop for another carrier. A google search of complaints against insurance companies is scary, however. The big name companies seem (to me) to have fewer complaints than others. And, lower rates do no good, if a righteous claim is denied, or used against you.

That's something that the insurers lie about. They are supposed to use statewide claims, rather than nationwide claims, but that is fantasy.

State Farm, with zero claims, increased my premiums (well above inflation) for years. Ten years in, after a particularly high increase, I changed to USAA. They have pulled a couple of unusual moves, but I have been happy with them for more than 10 years, now. I say stick to a big name brand. And, you really need to wait until you have 3 years accident free before shopping. JMHO

DaveTN and SWJewellTN, thank you both for your prior service. And, thanks for your very valuable contributions on this forum.

Ruger over Remington or RIA all day long.

Lots of ideas. You can cry once, if you have ~ $300, and get a really solid (10 guage) steel table. Google it to find at Uline, Grainger, etc.

I'm 68, and I can get a delta ring moved enough to remove the handguard, with my bare hands. You may not be holding your tongue right? The free float conversion is one the best things you can do for mil spec A2 design. Are you using the JP Rifle kit?

How far out are you going to be shooting, and will it be bulls eye shooting? JMHO: For most purposes, if you have good 1911, especially in 9mm, adjustable sites are completely unnecessary at less than 50 yards. Think about a Dan Wesson Vigil, for instance. You can get a DW for very close to $1k. Disclaimer: While I don't shill for DW, I have owned some (but they got lost in the same boating accident that other guy had.) STI is a great gun, but more $$$. If you are truly going to get into bulls eye competition, you should get a custom gun, but you are talking big bucks.