Posts

23

Joined

Last visited

Feedback

0%
Profile Information
Location
Gender
Occupation
Miscellaneous
Handgun Carry Permit
Law Enforcement
Military
NRA
Carry Weapon #1
Carry Weapon #2
Recent Profile Visitors
The recent visitors block is disabled and is not being shown to other users.
Concretemike's Achievements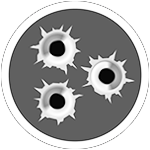 Just Getting Started (2/5)
Appreciate this....my neighbor is a Henry Rifle nut I have forwarded this to him....

Damn I wish my grandfather was still alive, he was a Tanker in WWII and spoke of his long days and nights in a Sherman as they fought across France into Germany.....I can't imagine firing a shell at a tank to watch it bounce off the armor and prepare to be fired upon now that they know where you are......I would have liked to hand him one of those made from Sherman tank steel as a memento.....he always spoke highly of what he and millions of others did in that war to stop the Damn Nazis......he always called them the Damn Nazis.......R.I.P. Thomas Goike....

Sale fell thru with the buyer not wanting to prove who they were.....bump to top..... I will let it all go for $450.00 till next week then it goes to Gunbroker....

I have never personally has a squib round or bullet get stuck in the barrel....but i saw this picture a few years ago and I carry it in my gun bag to show anyone who finds an obstruction while shooting. Wow....lucky it didn't blow up how many times? I see at leat six......

Springfield XDE Single Stack 9mm 3.3" XDE9339BE Brand: Springfield Armory Model: XDE9339BE Single Stack 9mm 3.3" Caliber: 9mm Frame Material: Polymer Slide Material: Steel Grip: Polymer Capacity: 8 Round/9 Round Magazines One Of Each Included (Factory Magazines) Front Sight: Fiber Optic Rear Sight: White Dot Bonus: It Comes With The Gear Up Promotion Including Dual Magazine Holder, IWB Holster, Two 9 Round Magazines And Two 8 Round Magazines (Factory Magazines) Used Condition: Approximately 412 Rounds Fired Thru It Purchased In October 2017 In Tennessee Asking $450.00 Firm PM Me If You Are Interested And We Can Make The Sale At My 2nd Amendment Friendly Office In Nashville After Signing Attached Bill OF Sale Which Will Be Notarized Onsite And Copies Provided. Phone 615-566-9097 See Pictures Below....... XDE Manual and extra front sight fiber optic pieces in red and green XDE 9mm in original box with lock and cleaning brush. Added Pearce Grip Extensions to bottom of 8 Round Magazines (original flat magazine bottom plates included in box) XDE9339BE XDE 9mm 3.3" Black Pistol Right side of XDE 9mm with factory 8 round magazine with Pearce Grip Extension Installed Left side of XDE 9mm with factory 9 round magazine Installed Rear and top of XDE 9mm Gear Up Promotion Magazines, IWB holster and dual magazine holder included Was my wife's pistol to learn to shoot a DA/SA pistol instead of her S&W Ladysmith .38/.357 Revolver and she has moved on to a Walther 9mm that fits her hand better. Thanks For Looking!!!! Tennessee Firearm Bill of Sale.pdf

I can remember shooting these in physical education class in an underground range at my high school in Wisconsin in the mid-80's.....man those were the days as a young man. Beautiful rifle.....wish I had the money......

Beautiful Henry....a .357 or .44 is on my wish list but I have other needs for my Biden "Keep Running Up The Deficit" Bonus Check!!!!!!!

Well after waiting for 14 days for FedEx (sat for 10 days in California) to finally deliver my new pistol it is finally here. Waiting for my background check to go thru at Clarksville Guns & Archery.....if you've never been you should visit. Nice guys and a new indoor range. New (old stock) Sig Sauer P227.....sleeping since 2019 in a gun shop in Hawaii....now it's mine! Time to take off the production tape ring and oil/grease it up for the first time..... Ready to go but lets take a picture with his older brother........ Sig Sauer P229 in .40/357Sig and my new P227 in .45 ACP..... I fired 10 rounds to get used to the trigger and snap of the 45.....then fired 10 rounds at an 8" circle at 21 feet...it is a shooter....I will get better with practice...I am so glad I picked one up before they were are all gone!

My wife has a 90's S&W Ladysmith with the rosewood grips and I had to put a set of Pachmar grips on it just to shoot .357 in it....this Rock Island revolver would be a handful in .357!

Beautiful Model 60...wish I was in the market for a collector revolver right now.

A buddy of mine had his AR re-barreled with one last year and it is very accurate according to my pal, He would do all his AR's but alas is limited by the money tree.....

I order stuff from them all the time. Yes the shipping is sometimes a bit slower but it always arrives and is what I ordered and never damaged so.....Thanks for the shipping tip on Brownell's Edge....Capbyrd!!!!!

Gen 2 for those who don't click the link!!!!!

I have a Strike Eagle 1-6 on my Stag Arms AR (yeah yeah a 1-9 twist but it is as accurate as my old 1-7 twist AR's I carried in the Army) and I love it. I am a gun abuser as I think of guns as a tool and it takes a beating and keeps on ticking. The glass is nice and as my eves age I would definitely get the 1-8 if you can afford it now. The lighted reticle is super bright when you need it and works great in low light. My 66 year old father shot it for the first time last year before the COVID stuff started and he is itching to do it again.