Posts

938

Joined

Last visited

Days Won

1

Feedback

100%
About Chris

Profile Information
Location

Nashville, Tennessee, United States

Gender
Interests

self defense, hunting, tactical

Occupation
Miscellaneous
Handgun Carry Permit
Law Enforcement
Military
NRA
Recent Profile Visitors
The recent visitors block is disabled and is not being shown to other users.
Chris's Achievements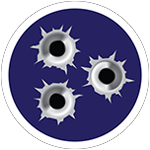 Established Contributor (3/5)
Thanks for the update. I'll be making that same run tomorrow.

+1 for square space. Good service. I use it for our SCI website.

Dave I've got a PS90 along w a fair bit of ammo for it. I like it a lot but rarely shoot it. Might be talked into a trade / sale. PM me and we can discuss details.

That looks great! Well done.

I'm trying alfalfa and clover again this year. Learned an important lesson from last year tho... I have to spray the grasses or they will choke everything else out. I lost a two acre food plot that way last year. Trying to be all organic and green. Learned my lesson on that one.

Oh, that's nice. Wish you were interested in trades. GLWS

Called one in for my brother on Saturday and he bagged his. Now its my turn!

Watching several toms strut this morning at an undisclosed location. Very, very ready!

I couldn't say on the price. They aren't being made anymore so that may be the going rate.

I've got two... one in 6.5 Creedmore and one in .308. Love them both. Really great platform. I've hunted pronghorn, whitetail and elk with them. The 6.5 is a little light for elk in my opinion but ideal for anything smaller. I don't think Barrett is making them now, but that information is at least a year old so I couldn't say for sure. Once I got these all my other deer rifles became safe queens. If you see one I strongly recommend you buy it. You won't regret it.

It's all about shot placement. I don't care how big it is if you double lung it, it's going down.

.375 H&h. It'll drop anything that walks the earth. Recoils not too bad and penetration is astounding w the right bullet. If I could only have one caliber that'd be it.

Sigh... bad time to be cash poor and trade rich. GLWS

Lucky! Very jealous. Never hunted Montana but it's supposed to be spectacular.