 Posts

4,597

Joined

Last visited

Days Won

3

Feedback

0%
Miscellaneous
Handgun Carry Permit
Law Enforcement
Military
NRA
Daniel's Achievements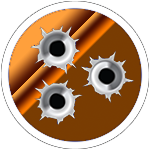 Prolific Contributor (4/5)
My wife (UT undergraduate and vandy masters grad) and daughter (UT junior) went to the game kind of last minute. In fact they missed the first UT TD. Wife is more a Vandy than UT fan but they both wore Orange. Go Vols.

I watched ... the first 6? however long the first season was. It just struck me as a soap opera with guns and zombies.

The epoch times is run by a cult.

Thanks yall but this sign has it covered by me.

Is this a joke about a man in his 80s getting beaten in his own home with a hammer?

https://www.reuters.com/business/energy/shell-reports-95-bln-profit-q3-plans-raise-dividend-2022-10-27/ that's weird.

I am amused... my wife got BJS as hers. She was not amused.

I mean it is deserved because 8-9/10 it's a pit bull or mix that mauls someone.

I mean I am aware of https://www.reddit.com/r/liberalgunowners/ but that is the extent of my "leftist's gun forums" knowledge.

https://www.cnn.com/2022/09/27/us/gun-owners-liberal-women-minority-reaj/index.html CNN story? About Liberal gun owners? In California? Yes.

I like that National Anthem.

Lol if they are looking at juvenile history I may not get approved anymore.