Posts

14,914

Joined

Last visited

Days Won

122

Feedback

100%
About Garufa

Profile Information
Location
Gender
Occupation
Miscellaneous
Handgun Carry Permit
Law Enforcement
Military
NRA
Carry Weapon #1
Garufa's Achievements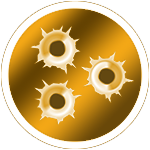 Postus Maximus (5/5)
6
Community Answers
"Man accidentally shot at Maryville gun store"…by his own self. https://www.wbir.com/article/news/local/man-accidentally-shot-at-maryville-gun-store/51-0cfba6ef-32e3-41a8-b37f-015705505330

https://christmas.musetechnical.com/ShowCatalogPage/1964-Sears-Fall-Winter-Catalog/0844

https://pof-usa.com/firearm/tombstone-9mm/

They absolutely will appeal and probably win. In the meantime they'll not be accepting new applications for the roster and if they do, there will suddenly be an "issue" of some kind in processing. "2A win and California" don't belong in the same sentence, or paragraph, or anywhere.

A "what was he thinking" might be in order here.

I don't recall my mom and mine ever making cornbread and we are true southerners. Just never was on the menu.

The hipsters and microbrew types are just as reactionary…and capitalist as the puritans passing morality laws. They're going to make a buck because it's just too easy and they will actually make a buck off their clientele's emotions. The pendulum swings wider and wider.

How often do queers and other of that ilk actually do that? I get the concern, I don't want it shoved down my throat or anyone else's either. I'm also tired of the perception that it's some kind of daily moral crisis that the media makes it out to be. Our state legislature plays right into the hands of that small fringe that are pushing such aberrant behaviors. It's so obvious it's ludicrous how absolutely stupid everyone in this society is.

P7's are great pistols, but three?!

A bunch of people left Europe around 400 years ago and headed west over the ocean because of government enforced morality. They started a new nation with a constitution that was the envy of the entire planet. The premise of that constitution was freedom. It's a shame that morality is once again being legislated and dictated by the ignorant.

Not too bad, just on the bottom. Never properly cleaned it before putting it away and forgetting about it. That has been rectified. It's ready for business now.

I can see how that would be might tasty.

"Suck it up" as my jr. high football coach instilled in us, lol. We had no say in running up downs and sprints, just like there's not a freaking thing the common man can do to change how the system works.

Haven't done anything yet. Gotta get the fixins and apparently I sinned when last using the iron skillet many years ago; didn't put it away correctly and it's gonna need some work.