Posts

1,054

Joined

Last visited

Feedback

100%
About jhc77

Profile Information
Location
Gender
Occupation
Miscellaneous
Handgun Carry Permit
Law Enforcement
Military
NRA
Carry Weapon #1
Carry Weapon #2
jhc77's Achievements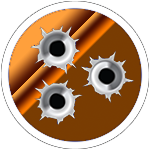 Prolific Contributor (4/5)
2
Community Answers
Google "mil spec phone". Should find a winner there. I've had success with OtterBox and a screen protector and been fine. Washed my XR in the sink with Dawn and did fine. It's hanging on, but the 13 keeps popping up. OtterBox warranty is great too.

1214 Lakeview Dr, 37067 Off HWY 96 in Franklin, TN. It's been there since I moved here in 2005. No idea what was there before that.

I've a few Glocks over the years. 26, 23, 19, 19.4, 19X, 17.5 and the later a 48. The trigger safety on the 48 really hits my finger in the wrong spot. Not sure if it's thinner than a normal wide body model or not. Need suggestions on a replacement. Online searching is a cluster if you believe that, Not opposed to paying up for it either. Hopefully something I can handle at home too. Do like the picture says or something else?

@sigbrown1297 is the guy. TS Tactical is his new site.

S&W M&P40-G23-G26-G19-M&P 2.0 9mm compact. Last one is my go to although a G48 will be in my possession tomorrow afternoon. I've got a couple in 45ACP that I'm still getting used to. Started with the 40cal cause that was "the stuff" when I started carrying in 2008. Took a while to figure out 9 was much more pleasant at the range after a few mags. Just stuck with it since 2010 or so.

Free time is extremely small unfortunately. Middle school track, flag football(him), dance and gymnastics(her) have me pinned down. Time to myself is from 0500 to 0630(gym), work then kids. Very gracious offer though.

I learned from owning a 26 about tinkering. Probably ordering the 48 tonight.

With a G17 and 19X the 48 or Hellcat would fill my gap. My PPS is riding the bench but for some reason I'm jonesing for a 48.

I'm interested too. Might hold off until I read some comments before grabbing a G48.

Trying to hold off on the 48 but I think it will fit well with the 19X and 17.

About to roll out on a 1400 mile round trip. With the prices of gas, it's still cheaper than 4 people flying. Looking at $250-280 in fuel hopefully. Free lodging is a big plus. All this doesn't sting me as most daily commuters. Thankfully my work round trip is 11.4 miles.

My family on both mom and dad's side is from Ridgeway and Williamsburg respectively. I was born and raised in Williamsburg myself and maybe once heard that term used. I hear it used more here actually. More than a few times a week with the bunch of knuckleheads I work with.

The "Ignore" feature works wonders. Quoted threads of ignored users still come up though. Enjoy your "new" heater @TGO David! I'm on my third M&P as of now.