 Posts

659

Joined

Last visited

Feedback

100%
Profile Information
Location

Tellico Plains, Tennessee

Gender
Interests

USPSA, plinking, grandkids

Occupation
Miscellaneous
Handgun Carry Permit
Law Enforcement
Military
NRA
Carry Weapon #1
Ray Z's Achievements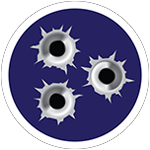 Established Contributor (3/5)
Have not reloaded any bottle neck pistol rounds in my 60 some years of reloading. But many 308, 30/06, 22-250. Just trim to length, and follow the direction. Even went so far as to anneal some cases to see if they lasted any longer. [ Not worth the work for pistol ]

Been loading and casting for over 50 years.I'd be in the poor house if I didn't. To date I, either am or have loaded, load 38sp, 357 mag, 44 spl, 44 mag,9 mm, 45 acp, 45 colt, 223, 22-250, 308, 30/06. If it's center fire I load it. The cheapest thing I ever bought was a set of loading dies.

Stupid question, what is it chambered for?

Anytime I went to a gun show and didn't find anything I went looking for I always brought primers or powder. I now have enough to last me through the idiot that's spending our money now. I think I've got some primers that cost me $60 for the sleeve [5000]. Some powder that I spent like $15/# for. I can still hide in the basement for an evening when the wife drives me nuts. And when the boys want to go shooting I've enough ammo to keep them busy so they don't shoot each other

I tumble all night [6 hours]. If I'm in a hurry I make mistakes

What kind of ratio of corn cob to other stuff?

If you shoot a lot your need to reload goes up a lot. Start collecting brass. Gun shows are a great place to find primers and powder. On line is the best place to get bullets. Think ahead and buy in bulk. As bad as it is, it's going to get worse. Great way to get away from everybody a couple of nights a week.

How 'bout 500 loaded cartridges from your list.

I'd be all over this if I hadn't already stocked up a while back. Extreme are the bullets I've used since I quit casting. Don't expect radical expansion. They're not made for that. But they'll stac on target well.

Saved us a lot of money in court costs

Only numbers missing is how much.

thank for letting me know. I never heard that and I humbly stand corrected.

At least till next week you can buy a gun. But good "ol Uncle Sam will tell you what you can have, what it looks like, and how many rounds it can hold. Oh yea, if you can't hunt with it, it's not allowed. In some places the steel poppers we use in USPSA are not allowed to have tops on them. The poppers look like people and the little ones look like children. Keep up the good work dems. It won't be long until there will be no middle class, and we'll all be on our knees begging to Uncle Sam. FIX THE FRAUD IN THE VOTING SYSTEM NOW!