 Dave Keenom
Lifetime Benefactor
Posts

95

Joined

Last visited

Feedback

100%
About Dave Keenom

Profile Information
Location
Gender
Interests

Training, Weight lifting and motorcycles

Occupation

Deputy Sheriff, Firearms Instructor
Miscellaneous
Handgun Carry Permit
Law Enforcement
Military
NRA
Carry Weapon #1
Carry Weapon #2
Dave Keenom's Achievements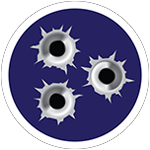 Established Contributor (3/5)
I totally get it. I enjoy driving it and postponed putting it up for sale for almost a year. It handles and stops like a sports car and accelerates harder than anything I have owned on 4 wheels. I just drive issued truck 90 percent of the time, need the cargo room of my personal truck when traveling, and have 4 motorcycles that do not get rode enough but take up less space. I will give it a few more days here then post it on advrider.com.

I am positing this add here to keep from dealing with the FB/CL drama. I will take 7500 cash for it or trade for or toward a CJ7 or Wrangler Jeep in the same type condition. Not interested in CJ-5s I have one that I am going to trade/sale as soon as I get another one. I love everything about the CJ5 except the drivers area is just to small for a 6'2 230lb guy. Due to work schedule I will not have time for project vehicles for the next 3 years. I purchased this vehicle from Smith County TN in 2017ish with 94,000 miles. I rebuilt the front end (MOOG parts) 2 new tires, Changed coolant, plugs, serviced tranny, new brakes, front hoses, 1 Caliper (the bleeder froze) New ALT, Center Console. All new lug nuts. It currently has around 112000 miles on it. Oil has been changed before 5000 miles with Mobile 1. Vehicle is totally stock but is the strongest running car I have ever owned or been issued. This is not a good first car for teenagers. Only mechanical issue that I am aware of is the TPS light stays on. I had it in 2 shops for tires and coolant and only one could get the TPS to reset correctly and that only lasted a week. I have just learned to live with it. Tires all have 35lbs in in them checked with a good gauge. The body has a few small dings and scratches but nothing major. Interior is not perfect but pretty nice. I have a new bumper cover that I never got around to putting on. It came primed and my body/paint guy moved out of state. Have the chrome center caps for the wheels also. I bought the Charger for gas mileage 25mpg on highway, which was much better than 05 Hemi Ram 4x4 and to keep excessive miles off the truck when on military orders. I replaced the truck in 2019 and there is only 4 MPG difference between the newer Hemi 1500 and the Charger. I changed departments and was issued a unmarked F-150 4x4 that I drive 90 percent of the time. I like the car but just don't drive it much and would like to get down to 2 personal 4 wheeled vehicles.

I have a second Stainless Blackhawk Bisley in .45 that I would be willing to part with. Nearly new with engraved cylinder 5.5 barrel. Would take 800 or interesting trades. Will be in Tullahoma this weekend.

I will take it, Sending message.

So I was getting bored with cardio and remembered this drill. On the qual target I got 2 out of the light gray and 10 that I am not proud of for a total of 12 subpar shots but no misses of the target. Time 19:56 Still need work but a good start.

I will take them. You don't happen to have a 32SWLWC mag also?

Is the holster lefthanded and is it included?

I always wanted a Bowie. I will take #3. PM me payment info please.

I will take it. Sending PM

Hydrologic press or, air hammer and the pointed bit I have used the air hammer method a few times. Secure barrel in vise or on table with a block and bip it with the hammer. Like others have said, just get it to move then use normal punch and manual hammer method.

I have the high mount on my Hornady LNL. It has been a good addition.

Bump fire stocks are not my thing but why should we ban anything just because a criminal used it to commit a crime. Do not see Canada banning large trucks. They pretty much banned guns but when I was there last month a British soldier attending the match I was at got hit in a driveby shooting off post. Gun control is working well for them.