Posts

378

Joined

Last visited

Feedback

0%
Profile Information
Location
Gender
Occupation
Miscellaneous
Handgun Carry Permit
Law Enforcement
Military
NRA
Djay3's Achievements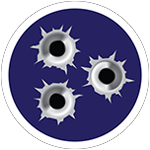 Established Contributor (3/5)
I have the 16" LMT MWS LM8. The monolithic rail is solid and "tank like". But it is heavy. I changed the barrel out to LMT's slimmer profile barrel to shed a few ounces. The build quality is outstanding. Never skips a beat. The ambidextrous controls are nicely done. Most folks agree that it is a bit over gassed. But has been used in the sand box by a couple of militaries so LMT seems to have intentionally set it up like that to assure a wide range of ammo reliability. Unlikely to ever sell it but they hold their value well if ever need to sell.

It's the same fuzzy headed logic isn't it. Truly mind boggling!

Only about a 150 rounds so far from one I got the end of this Summer. Definitely a wee bit to big for my pocket but I put it into a Vedder kydex IWB holster and really like that combo! The trigger is very nice and it prints decent groups.

Sadly, the last time was the Summer of 2016. Dusted off my circa '54 Springfield M1 and joined a bud down near Ponchatoula, La for a Garand Clinic & Shoot. Way too long a hiatus.

Split mine $ between NRA-ILA and GOA. Maybe read a few media stories on the March or watch it before you donate. Guaranteed to up the amount you muster!

With all the anticipation surrounding the new WW2 movie "Hacksaw Ridge" I thought this old "This Is Your Life" episode circa 1959 honoring the real life Medal of Honor recipient Desmond T. Doss might interest some folks. The cheesy commercials are a hoot. We Baby Boomers grew up surrounded by WW2 vets and yet so few shared their stories. I guess many just wanted to forget and move on with life. I just recently learned one of the vets I knew growing up earned the Silver Star and three Bronze Stars in Italy with the First Armored Division.

Proly not quite serious enough for the Political section. : )

Build an ark the Lord said to Noah, "In six months I'm going to make it rain until the earth is covered with water and all the evil is destroyed. I want you to build an ark and save two of each animal species. Here are the blue prints for the ark." ... six months passed ... The skys began to cloud and rain began to fall. Noah sat in his front yard weeping. "Why haven't you built the ark?", asked the Lord. "Oh forgive me", said Noah, "I tried but so many things have happened. The blue prints you gave me didn't meet the city's code and I had to change them. Then the city said I was violating the zoning ordnance by building the ark in my front yard so I had to get a variance. The Forest Service required tree cutting permits, and I was sued by an animal rights group when I tried to gather up the animals. The EPA required an environmental impact statement concerning the flood. The Army Corps of Engineers wanted a map of the proposed flood plain. The IRS seized all my assets, claiming I was trying to avoid paying taxes by fleeing the country, and the Equal Opportunity Commision said I wasn't hiring enough Croations. So, I'm sorry Lord but I can't finish the ark for at least five years!" Suddenly the rain stopped, the skys cleared and the sun began to shine. Noah looked up and said, "Lord does this mean you are not going to devastate the earth?" "Right", said the Lord,"the government already has."

7

This topic always brings this classic to mind ... you need your audio on : )

One good reliable online source for all price levels of AKs is Atlantic Firearms. But, they have posted this recently ... Due to the recent shootings and talk of new gun control we are receiving a large number of orders and email inquiry's . As of Wed 6/22 we will be suspending sales to allow our shipping and FFL Bookkeeping to get caught up. We do hope to resume sales the week of 6/30. Thank you for your understanding during this busy time.

It is also very bright on my iPad. Not a big deal since like "enfield" I just turn down my iPad's brightness when viewing the new TGO. Kudos to all involved in making the transition so smooth overall. I can't imagine the myriad of steps involved.

For stopping a hairline crack in an M1A stock I used one of the CA watery glues (a super glue like agent but very watery) the crack has "disappeared". I used a hobby shop syringe applicator. I used masking tape to limit run off onto the stock's surface. I left it clamped for two days. Such CA watery gluing agents are available at Woodcrafter retail stores or online. The brand I bought was "Titebond" - Wood Adhesive. Hope this helps. This stuff is amazingly strong but be careful handling it since it sets up very quickly.

Any chance of getting a nice write up in a publication? Double Gun Journal comes to mind seeing Oleg Volk's studio shots. An article that captures your double's beauty but then bridges over to photos of its maiden voyage to Africa would be a natural for DGJ! Congratulations!

As I understand it, there are various agents used for various "levels" of general anesthesia. Some milder agents such as Propofol are used for procedures that are less invasive (such as lithotripsy). I suggest asking your doc what will be used. It is likely a Propofol like agent that has much lower risk than many other anesthesia agents would be used in your lithotripsy.

With their fixed barrel they are well regarded in terms of accuracy. Every one I ever encountered ran like a sewing machine as opposed to the Walther PPK. Their magazine release at the heel of the grip reflects their European heritage. There are certainly more appealing "carry packages" nowadays in terms of weight, size and caliber. But, the all stainless steel Sig P230 and P232 with the addition of a nice walnut grip are absolutely beautiful in my book.