Posts

846

Joined

Last visited

Feedback

100%
Profile Information
Location
Gender
Interests

guns, fishing and related activities

Occupation
Miscellaneous
Handgun Carry Permit
Law Enforcement
Military
NRA
jpx2rk's Achievements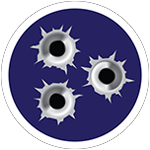 Established Contributor (3/5)
Never had to do anything like what happened and don't want to. Glad you got it fixed, but I bet it was not fun times for all.

I'll take #5 so all the arguing and crying can begin. LOL. send me a PM please.

I used this with 2 single stage LEE presses mounted on opposite sides for years. I don't load the big magnum cases, 6mmbr is the largest, but I've never had an issue with stability, etc. https://www.cabelas.com/shop/en/frankford-arsenal-platinum-series-reloading-stand?ds_e=GOOGLE&ds_c=Cabelas|Shopping|PMax|CatchAll|General|NAud|High|NMT&&&gclid=EAIaIQobChMItKO_g8fjgAMV1s3CBB3YLQpNEAQYBSABEgIR6fD_BwE&gclsrc=aw.ds wait for free shipping if possible as it's on the heavy side but still easy to move/slide around. I leave mine set up in my cave all the time but it slides easy on the area rug.

Single shot or double ?????

Neighborhood dogs may form a line too. LOL

there was a sandwich shop on the edge of town a few years ago that was the place to go for a good sandwich. On the Johnson City side of town right before you got into town IIRC.

Heal up quickly, just tell the Dr. that he should see the other guy. LOL I just finished washing my F150 and the wife's RX350, I'm whooped and sitting on the ice pack now. I'll be stiff and sore later today, and tonight. I'll have to find something to get into tomorrow to work a bit of the stiffness out. LOL

I had a couple/3 yaks that I used for fishing, so can't be much help. I had 2 Wilderness System yaks and they were well made, but HEAVY, so.... Also had one with a trolling motor on it, but like I said, used for fishing. LOL

Met with seller today, good guy, more than fair prices IMO, all items were as described, in great condition.

I'll take the 8# of IMR 8208 for $220 North side of Chattanooga would be great for me if all possible. PM with details.

I have a Crossman 302 (?) pump 22 cal pellet rifle from my youth. I sent it off to have it rebuilt a couple years back since it was 50+ y/o and would not hold air anymore. Has the wood stock and still puts the blackbirds down with one shot if I do my part. Open sights, old eyes don't always work together for me, but I still have fun scaring the birds, etc.

There is "Shipmygun.com", there is a thread about it on another forum I frequent, but I have no first hand experience with it. Just a PSA if anyone is interested.

Gonna need to work up the courage to ask about that one. LOL

I've seen this on the news, but I wonder why they (whoever that is) decided to change the descriptive phrase from UFO to UAP. Hoping no one would figure out they are the same???