Posts

817

Joined

Last visited

Feedback

100%
Profile Information
Location
Gender
Interests

guns, fishing and related activities

Occupation
Miscellaneous
Handgun Carry Permit
Law Enforcement
Military
NRA
jpx2rk's Achievements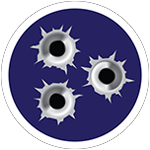 Established Contributor (3/5)
As long as you have your deposit accounts set up properly (see FDIC website for help) and under the max of $250K, yes all of your $$ will be there. You may have to wait a day or so to have access due to the changeover, etc., but every penny will be there. As for you loan(s), no the loan(s) will not just disappear. You will/should continue to make the payments per the loan documents until another institution or the FDIC notifies you of where to make/mail your payments.

If you are looking at a newer built house with crawl space, just insulate the water pipes with the foam pipe insulation one time, leave on year round, just do a good job on it, especially with any pipes that are close or on the exterior walls. Closing the vents is easy, and use those insulated facet covers, no problems.

their borrowing limit is $100 billion from what a limited search found, which won't help much, if any, should one or more of the large banks fail. The balance of the FDIC insurance fund at YE 2022 was $128 billion. Simple math paints a bleak picture IMO. The FDIC usually sells the failed bank to another bank but SVB apparently has way too much in "toxic assets" and since the bank had NO asset liability/liquidity function for the past year, someone will have to cough very hard and pull the chain to flush. Unless the FDIC has changed it's procedures about selling a failed bank where the acquiring bank can cherry pick the assets/liabilities they want to acquire and the related terms and has become a bit more hard nosed about it, something will hit the fan in the not too distant future.

The current administration is saying something to that effect. Consider the source. The FDIC insurance money (fund) you reference is made up of assessments (a %) on all insured bank deposits reported on the quarterly FDIC call reports. This fund is to cover/insure customer deposits up to the maximum amount (currently 250K per account/depositor) in the event a bank is closed by the FDIC and no other bank assumes (buys) the assets and liabilities of the failed bank. In most cases (failures) another local or regional bank purchases the "failed bank" (assets, liabilities and RE) and life goes on for the customers except for the hassles of dealing with a different bank and their policies, etc. IF no other bank purchased the failed bank, then the FDIC insurance fund would pay the depositors as needed up to the max limits. The FDIC would operate the bank only long enough to collect on all the outstanding loans, and pay off all of the liabilities (deposits), The FDIC insurance fund would be replenished by the ongoing assessments on all other banks under the FDIC insurance program, but if the "fund" were to be depleted due to a large bank failure with no purchasing bank, then the quarterly insurance assessments would be increased to replenish the fund, and those banks would probably have to increase their fees or reduce the interest rates they pay to cover the insurance assessment increase. So, the taxpayers could/would end up paying for it.

Just use a prepaid card available from wally world, load it with $X and buy it. May or may not work but worth a try if so inclined.

Could happen before your lifetime is over.

I have 6 Savage Model 12's, familiar with the actions, etc., only 2 have the OEM barrel on 'em as I have swapped out to aftermarket barrels

Mahoney's is in JC as well, near/behind the Mall on Sunset Dr IIRC. A bit pricey/have a high opinion of their inventory, so you've been warned. But they do have reloading supplies.

Think back to what BOA did regarding J6.

Never had a rifle stock turn sticky, but I've got a entry level rangefinder that went sticky. I had left it in the OEM travel/storage case but inside a plastic tote in the back of my truck for a good while thinking I needed it there. I tried a wet rag and then some rubbing alcohol, neither of which helped. I don't use it much and just deal with it. Totally different than a stock tho for sure.

Check amazon. It's been similar to hens teeth for a good while. I use it as well as it speeds up the cleaning process (vs soaking and scrubbing) considerably. I have 3 full bottles in the cabinet and an open one on the cleaning bench. I ordered a 3 pack thinking I would never need to buy again. LOL

I've lived near G'burg most of my life, and avoid it as much as possible. It used to be a "decent" place to go during the off season (winter time, when school was in session) but the powers that be have made it into a year round destination. During the off season fewer people/tourists made it tolerable but some of the stores were closed. Loved to stop by the carmel corn place, my favorite. LOL

Either will work fine, might consider the Savage Axis platform, caliber changes are DIY if you know which end of a screwdriver to hold if that has any interest. The Ruger barrel can be swapped out just as easy if desired.