 Posts

1,213

Joined

Last visited

Days Won

9

Feedback

100%
Miscellaneous
Handgun Carry Permit
Law Enforcement
Military
NRA
bobsguns's Achievements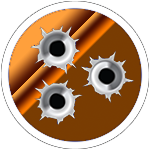 Prolific Contributor (4/5)
Then terminate my membership immediately. Per my request. I refuse to socialize with a bunch of people whom have no sense of humor what so ever. Kick me out as of yesterday.

My hips are fine, thankyouverymuch. Nor are my H&K's, nor are they ever going to be, "mediocre". That criteria is reserved for the Smith autos (except for the Model 41), Rugers of all persuasions, so on & so forth. Seriously, you buy a mid-tier pistol with a so-so rep, which has a thousand or more aftermarket parts made/sold to "improve" it & you're surprised & disappointed when it fails? You should immediately shop for a new Fiat car. You'll love those!

GFY Tactical, go ahead & get your carry permit. That allows you to be covered when carrying in other states as you travel. Personally, *I* am not a fan of open carrying. It invites scrutiny I don't want to have nor seek. My .o2

The 1st Gen Sigma is without a doubt THE biggest stinker S&W has EVER made. It made the Colt Double Eagle or the All-American 2000 look like $10K custom guns, IMO. Which means it's just PERFECT for TGO David!!!!!!!!!!!!

I'm HIGHLY disappointed TGO David didn't get back a 1st Gen Sigma instead.

Who are you gonna believe? Your years of experience with firearms or a politically aware DA who wants Hollyweird to continue to bring $$$ to cash poor NM????

Ah, ok. Glad you eventually got it resolved in some way. Don'tcha just loooooooooove those bureaucrats????

This jackass is going to get away with it............................. Story

May I ask if you got a bump on price for it being nickel?

This is what I've read as well. Ethanol is less efficient than pure gas, lower octane, however you want to put it. In short, it sucks. Yet the farmer's lobby keeps pressure on Congress to keep that crap going despite all evidence to the contrary. Al Gore can go eat a bag of dxxks for all I care. I despise that lying, two faced SOB.

Have one. Also have the 2" snubbie. Love them both.

Take your pick, fellas. Lots here.

If you believe that, then I have a NFL team to sell you. Cheap. Humidity is good for you. Keeps one's skin moist & makes a cold beer taste much, much better.

Looks like wear in the pics but obviously I'm not the owner. Yes, the CCP has a small tab you push in to release the slide. Inconvenient from what we're used to but not a big deal once you do it a couple of times, IMO. Zee Germans do some weird things from time to time, IMO.

Sorry, couldn't resist.................