Posts

1,754

Joined

Days Won

3

Feedback

100%
Profile Information
Location
Gender
Interests

Shooting Sports/Gaming/Computers

Occupation

Manager for Guns & Leather
Miscellaneous
Handgun Carry Permit
Law Enforcement
Military
Metalhead's Achievements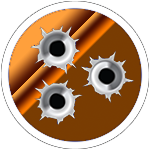 Prolific Contributor (4/5)
HOW IS THIS THREAD STILL ALIVE I haven't been here in like two years, and here it still is lol

Oh, I'm still around. I'm not going to get into any specifics, but I'm sure I'll be back at some point. No drama or anything.

2

That link goes to a NFDN website. The business in question pays NFDN to put their name on it and for use of their inventory. Basically from what I understand the only control Mr gun guy or whatever has over a NFDN store is setting pricing. It's one of the reasons among many others I never went with them for a online storefront (oh but they did try). Also the stainless valor is about $300 less than the other ones, fyi.

He's lucky it was just his leg.

I went to bed on Friday and woke up Saturday to my PC running Windows 10. I did not ask for this.

Old song, but for some reason I feel like sharing. [youtube]https://www.youtube.com/watch?v=qAaJwEe-gc0[/youtube]

I ran into a emergency shortly after receiving it and had to consume most of the items inside to survive.

Supposedly he's not, but both him and Corey have past drug problems and got cleaned up. I guess chum fell off the wagon.

"At least" 200 miles on a charge. The official unveiling and preorders in the 31st of this month so we'll have more info soon enough. Supposedly starting around 30k.

I have actually had my eye on a Tesla model 3. I'd love a model S but I'm not made of money. I don't think they start rolling out until next year, though.

This thread is disgusting.

10

Took him to Martin's in Nashville and was not disappointed. Great food! Thanks guys.

So question: Old buddy of mine is in town from Idaho and is wanting some good bbq.I really don't eat bbq much, so where are places you folks would recommend? It doesn't have to be in Nashville necessarily, but surrounding area would be nice. Otherwise really the only place I know of that isn't a chain is Centerpoint in Hville.