Posts

4,787

Joined

Days Won

1

Feedback

100%
Profile Information
Location
Gender
Interests
Occupation
Miscellaneous
Handgun Carry Permit
Law Enforcement
Military
NRA
Carry Weapon #1
Rightwinger's Achievements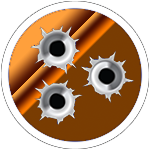 Prolific Contributor (4/5)
Come on Garufa, you use your pistol till you can get to your (pistol)/(rifle). http://media.midwayusa.com/productimages/880x660/Primary/611/611112.jpg

Like the bag. I just use an old Dell laptop back pack when I want to pack mine. Blends well. The BOB doesn't have room for an AR pistol.

Why is there a light in front of the front sight?

I'm up 60 feet now (4 15' poles) with the 70+ mile dual array. I'm higher than we were back in the analog days when we could bring in channels 4 and 5 from Nashville and the Jackson TN station. I'm hoping it was the cheapo tv with a crap tuner that did not allow reception. Plus things will get better when the leaves come off in the fall. I haven't bought a tv in years so don't know if any are better for air broadcast than others.

Need a 32 to 40 inch tv that has a proven digital tuner/receiver for terrestrial broadcast reception. The situation is we have property and a hunting cabin in Wayne Co which is closer to Huntsville than Nashville. I put up what was regarded as a good long range antenna (this one:https://www.ebay.com/itm/ClearStream-4-Indoor-Outdoor-HDTV-Antenna-70-Mile-Range-/202043714380?hash=item2f0abe6b4c ) The older Element cheapo I had down there to watch videos and DVDs never pulled in one signal and finally succumbed to the wild swing in temps my last trip down there. If I find a brand that matches up and pulls in Huntsville or Jackson, just a few stations, I may get a bigger one of the same brand and cut the cord at home finally. I know someone out there lives more than 50 miles from a transmitter and has had to deal with this issue. Also any info on inline amps, if they are worth it, would be nice.

Sorry you apparently got a new adjustor or something. Been with USAA since 1985 and never had an issue. Son hit a deer, car was fixed in a week. Windstorm, roof needed replacing, contractor was waiting on me to work it into my schedule. If your former military, they are the way to go

She is going to donate the guns value, $1,500 dollars to everytown?? Looks like a pretty standard pump shotty to me. But then pornstars get the "discounted" price I'm sure. Of course the dealer may have been overhearing a discussion of work when he made that selection for her. An honest mistake.

Trap? Just shoot em I have a method but cant post it. If you have a serious infestation and some bait, you'll figure it out.

The person that thought a business should be named that from the get go needs to be fired. Also for your enjoyment, some other "unfortunate" business names http://www.businesspundit.com/20-most-hilarious-yet-unfortunate-company-names-on-earth/

I think the bolt actions stay home this year and I'll make it an all AR deer season with the Socom and BO pulling service this upcoming fall. Just to switch it up. Sure wish the Preds would get rolling, the only reason I'm still up is I'm watching them flail around in Colorado. Must be the second hand blaze.

That's weird, I got Lancers specifically for my 300 BO so they would stand out from the 5.56 stuff and they all run great. I'm not running subsonic though and have only run 124 gr HPs through mine. Lots of factors to the mix though. I liked their performance so much I got a couple more engraved for the .458 as well. We think to much alike Mr. Gideon

Verne ! My hero. Can I come over and see ya tomorrow afternoon after work? I should be back in the area around 3:30 barring the normal drag that keeps me hung up at the warehouse.