Posts

5,185

Joined

Last visited

Days Won

14

Feedback

100%
Profile Information
Location
Gender
Interests

Hunting, shooting, archery, camping, flying

Occupation
Miscellaneous
Handgun Carry Permit
Law Enforcement
Military
NRA
Carry Weapon #1
Carry Weapon #2
Wingshooter's Achievements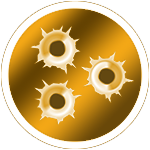 Postus Maximus (5/5)
1
Community Answers
Oh wow. Very tempting....

Except... The Jan 6 committee is corrupt. It's a witch hunt to keep trump from running again. It's a one-sidded story by the usual players. There are Americans being held without due process... what about that. You know they held the doors open for them right

I didn't even mind some of the mean tweets. I rather enjoyed some of those people finally getting called out for who they really are

I broke my elbow on the monkey bars. I shook it off and finished out the school day. Woke up the next morning with it black and blue . Wore a cast and learned how to write left handed. Kids these days are missing out lol

Oh yeah.... tresspassers I didn't buy my land so the neighbors can hunt and fish on it without permission.

People that mow their grass and throw the clippings in the street or at the side of my truck while I'm driving on that street. Don't they know if they only turn the chute the other way, the grass won't go in the road... Drivers that make a sudden left swerve just before they turn right. It doesn't help...

I built mine. It's nice to be able to customize the dimensions to your liking.

I didn't mean to hijack this thread, so I won't say much. *Edit: I deleted part of my response since it referenced someone that was involved.* I just don't believe we have been given all the true facts. I wasn't there and don't have anything to do with it, but it smells like the Russian Collusion soap opera or the many other manufactured crisis they've tried to sell us lately that is beneficial to one political party.