Posts

854

Joined

Last visited

Feedback

0%
Profile Information
Location
Gender
Interests
Occupation
Miscellaneous
Handgun Carry Permit
Law Enforcement
Military
NRA
Carry Weapon #1
Carry Weapon #2
-boatman-'s Achievements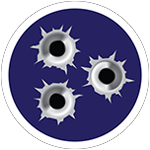 Established Contributor (3/5)
You gave it a good try but he seems like one of those people that cant be reasoned with.

Yes he did. I never thought he was as strong on the 2A as he said he was but I can't help but wonder if part of this is pressure from his wife since one the ones who died was close to her.

Looks like quality. I bet they will last longer than than store bought.

That is one of the dumbest things I've heard him say and he gives us plenty of examples to pick from. He doesn't have a clue about what he is talking about.

He might kill himself. He'll be the first one to run over it.

That's a big heavy battery. I hope it's more secure than it looks. It would not fit under the hood and the cables would not reach the bed. That's the only place left he could put it. It wouldn't surprise me to see something like that in Bedford county.

If one spraying will kill kill it I would do a quart. It's still expensive but would be worth it.

I've often wondered if when God made earth if he made have made another one, five, or ten. Then see differences in morals, advancements, and any other things over time. Maybe there are other worlds out there and maybe some are smarter than us and have advanced more and quicker than us. If so I think they know more about us than we do them.

I just looked this up thinking I would get some until I saw $1000.00 for 2.5 gal. I guess I'll keep my clover.

That was really good. Thanks for posting.

I was going to get some overalls after I retired but when I saw the price I changed my mind. I didn't want them as bad as I thought I did.

I pocket carry and holster carry a PF9. I didn't used to carry it all that much. I usually carried something larger but after I retired and was carrying most of the time I found myself wanting to carry something smaller. I would like to try a shield.

You need to take a trip through the gorge by boat. It's a awesome sight. Read about the history of Haletown before you go and then check out the old power house by the Hales Bar Marina. There is a lot of interesting history there. There is also a cave (fenced off, can't go inside) you can go to by boat near the dam that has a endangered species of bats. There is a water front restaurant in Chattanooga you can go to by boat that's pretty good. I think it may be called scotties but not sure about that. It's been several years since I've been there. I'm pretty sure Hales Bar Marina has a restaurant. I know they did 17 years ago when I brought a boat from Chattanooga to Ky lake. I docked there the first night.