Posts

800

Joined

Last visited

Feedback

0%
Profile Information
Location
Gender
Interests
Occupation
Miscellaneous
Handgun Carry Permit
Law Enforcement
Military
NRA
Carry Weapon #1
Carry Weapon #2
-boatman-'s Achievements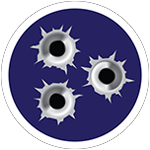 Established Contributor (3/5)
Here you go. https://www.facebook.com/marketplace/item/552817193545499/?ref=search&referral_code=null&referral_story_type=post&tracking=browse_serp%3Aba9002e1-cfc0-4620-87c9-efc9a53a49f5 They look to be in really good shape.

My son just sold a set of those with rings and center caps 3 weeks ago. He had them for years. The 15 x 8's are not that common anymore but I do see them on market place from time to time.

I was going to ask the same thing.

IMO it's a better looking gun than a Kel Tec.

I had a PT145 for a while. It was the only Taurus I ever owned and the only 45acp gun I ever owned. It was a good gun and I can't say anything bad about it but it was heavier than I liked for carry. The gun wasn't heavy. It was the 45 ammo.

This is a great one. I had already read all the books and loved them too.

This is the second time I've heard this. I had not thought about that but think this could be a real possibility. But would they do this now knowing we discovered it's up there?

Can you file this one time and go back and forth for 365 days?

This is one of my hang-ups also. I have a boat in TN but have to drive five miles of KY roads to get there. I assume this would still be breaking federal law?

I had forgotten about that until you brought it up. He was a piece of work. I have been thinking the name rang a bell but didn't know where from.

I've been debating if I wanted to watch this or not. Y'all have made up my mind for me. I don't want to see it.

I didn't like him (or Neil Young either) but I sure like CSN&Y music. IMO if they could have gotten along and stayed together there is no telling how big they could have been.

I really didn't think it would ever happen.