 Posts

131

Joined

Last visited

Feedback

100%
About Tooreal

Profile Information
Location
Gender
Interests

Guns & shooting them all, & spending time with my family..

Occupation
Miscellaneous
Handgun Carry Permit
Law Enforcement
Military
NRA
Carry Weapon #1
Carry Weapon #2
Tooreal's Achievements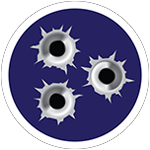 Established Contributor (3/5)
I would have to agree that Admiral Steel has the Best prices and shipping for Blade steel, especially if you can catch one of their sales. As for 2x72 Grinders with a Variable Speed Motor setup with a 8"-12" wheel and Flat Platen, and Every other imaginable Quick Change accessory. Check out Pheer Grinders, they make the Machines that some of the Best Knife Makers use. And you can't Beat the price of their Machines they are all made in House and Top Quality. https://www.2x72beltgrinder.com/ They are Great

Thanks Whisper, but that was after practicing for Months and firing thousands of rounds at that distance, and I was a Lot Younger at that Time in my late 20's or Maybe 30? After that time, It was My Hope to get into the Competition Pistol shooting Matches? At that time it wasn't easy for me to find a place that I could get involved in that was anywhere close to where I lived in the late 80's early 90's? I was living outside of Ashland City Not far from Cheap Hill and the Cheatham Dam, worked in Nashville and spent a Lot of Time on HWY 12 which was a 2 lane road. If you Happened to get stuck behind a Tractor Hauling Hay you're Travel Time Could Triple? That was my Passion Back then & I was in it Up to my ears. Family, Children work and Health eventually cut my path away from all that. I would like nothing More than to be capable of trying that again, and maybe one day soon I can try it again?

I believe that's what is on the PMR-30 and they are Equally Great for Both Day and Night Use! The 2 Different colors make a Difference in Daylight and Dark, No Pun intended. They are Very Bright and easily seen and Quickly aligned for Accurate shots. I've not found anything better than the mixture of Orange color Filled Fiber Optic Tubing with just enough Tritium to make them equally Bright in the Dark.

My First 9mm was High Power (a Semi Satin Nichol) Not Real Bright and a very smooth finish too. It did have a Fixed rear sight too and was as accurate as the shooter! My Father was from Germany and He Helped me find that one in the early 1980's. I'm sure that I traded it for something else but don't remember what now? I had Pachmeyer Grips on it, but I'm sure it's not the same one, the Barrel and trigger mechanism was plated too. I had a Friend, a former Ranger that got me started shooting 8.5"x10" targets at 35 yards, I thought he was Crazy? He insisted if I wanted to learn more that I would have to get proficient at Placing every shot within a 3" circle. I practiced & started reloading and finally I could keep 30 Rounds I n the circle easy. He was there and said that's Great! Most handgun shootings happen within 8 to 18', Do you think you will have any trouble hitting your target at that Range? I said No but is that all it was about, he said yes and No! Everyone should be able to engage and accurately Hit their target at that distance, it's just Best for everyone involved, and Now having the ability to accurately hit a 3" target at 35 yards, you shouldn't have any trouble even in a stressful situation at Close Range! I thought about what He said for a few minutes and it finally sunk in and I got it, Ha! That was with my Hi Power.

I remember reading in the Owners Manual that came with one of my Handguns, to Never Use Magtech in their products. I don't remember what Pistol manufacturer it was Now? I think they were Loading them to Hot, I think? That was Way to long ago? Or it seems like it Now?

Like OH SHOOT said; its Really Good Ammo, they have been in Business for almost 2 Hundreds Years!!! They have Learned How to make Quality Ammo!

That doesn't surprise me these days, with prices For parts So Low. It may have come from a Run of 2nds that didn't meet Specs and were sold to make a Higher Profit? You never know? Cant you ship it back for a refund, or for one that's in Spec? Good Luck and I Hope it turns out to be an easy solution. Could you Turn Down the Front of the Receiver and get it square on the Front Face So the Barrel would fit Flush against the face and the Barrel Nut would Snug against the shoulder? Good Luck

I didn't realize you were so far away from Nashville? Maryville is Several hours away from here. I checked with Midsouth Shooters Supply and they have the No Go Gage, but the Go Gage is on Back Order. If you are Sure that you Don't Mind loaning me the Gages and the Alignment Tools that you made, that would be Awesome! I should have the Receiver Wrench by Monday or Tuesday. I would be More than Happy to Rent them from you, or Pay you for letting me use them? Maybe I have something that you would like to have as an Accessory for Your favorite AR, or whatever type of Gun you have (or Like the Best)? That would make me feel Better about using your tools, by showing my appreciation, or Gratitude for you letting me Bother them.. Thank You So Much and let me know what you think? I will talk to you soon & have a Wonderful Night Tooreal AKA; Eric

I cut mine off the Exact same way and 1 Hit with a cold chisel Broke it Loose.If you really don't mind, I would appreciate using the Forester Headspace gauges and the alignment rods you made too. I was going to make a set of Rods if I could, but if you already have them that'd be Awesome!! I never even thought of using a Laser, that's a Great idea Too! I did order the Receiver Wrench from FAL Tools and I'm Hoping it will be delivered tomorrow, by the Postal Service, 2 Day Delivery. What area do you live in? I'm in the South Nashville area, but travel. Thank You So Much Eric i have been pressing Submit this message for several hours, but it hasn't loaded into the message board, still?

Hey peejman, im just curious, were you taking Off the Receiver Stub when you Broke the workbench? Were you Putting the Barrel onto the New Receiver? I want to make sure that I understand exactly what you were doing when that Happened? I almost Broke my workbench when I was taking the Stub off, but then I had a good idea, and it saved my Workbench. Now I'm trying to get the barrel into the Receiver, it's at the 11 o'clock position and it's for the Most part All the way in the Receiver. If I Get a Good Wrench I will either get it in just the right amount and everything will work out Great, or I'm going to Break something. And the Barrel looks to be Bottomed Out inside of the New Receiver.

I haven't read every post past the 1st 2-1/2 pages on here, but it is interesting how they did jump through loopholes to get this thing approved so they can mass produce a rifle that will shoot a Bullet with a Flaired Tail through a Rifled Barrel with No Twist whatsoever? It may be my Monitor, but it sure looks like the Smooth Bore of the Barrel between the Cut Rifling appears to have a slight Rise like a Little Bit of Polygonal Lands? Whatever it has that may be added as Extra, I'm sure it will Need it just to Help the Bullet Fly Straight (without a Twist?) How Far will that Fly before Gravity takes over & it begins to Nose dive towards the Dirt? I don't recall what the rear sight looked like, but did it resemble the British 303 Enfield? Not Saying anything bad at all about the 303, it's Good for Hitting well over 600 yards, with the rear sight Elevated Properly! I'm just wondering if this New No Twist 300 Blackout will have a Bullet Drop similar to that of a Musket, but a little bit Better because of the Rifling? I'm sure that you all have seen a picture of the Barrel by now? That is One of a Kind that I've never seen before, and I really Hope it does well but I just don't see how it will react to variables like wind, heat and everything else that makes them want to Not Fly Straight or Far?

Fastenal usually has a couple different size 12" square sheets on hand, such as 3/16" or 1/4". What they stock depends on the store location, size, and businesses they sale too in their area.

Hi RED333, I didn't know they were Nolonger around? Good to know & thanks for the update.

I need to use a FAL Barrel Wrench for a couple of days. I was wondering if there was anybody that might have one that I could use, or rent, in the Nashville area?