Posts

985

Joined

Days Won

3

Feedback

100%
Profile Information
Location
Gender
Interests

shooting and spending time with my family
Miscellaneous
Handgun Carry Permit
Law Enforcement
Military
NRA
tntnixon's Achievements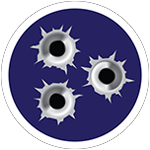 Established Contributor (3/5)
Blah blah blah..mass shootings... blah blah blah...military style ... blah blah blah...people affected... blah blah blah...must do something...working with... blah blah blah...we can all agree Same old script . Same old talking points . Same old result. And nothing about it will do anything other than keep guns out of the hands of the law abiding . When liberals talk about gun control , they never mention going into the hood to get those guns from the criminals. It's always to keep them away from the ex-military , ex-law enforcement officers, farmers , hunters and law abiding citizens who believe in their own right to protect themselves from would-be criminals .

I still remember watching this weapon on "Top Shot" and seeing some of the best shooters in the world become very human very quickly .

I've heard what a low percentage of the pistols have a bad striker pin. Then I think .... 90% of people buy a pistol and put it in a safe and never take it to the range . Another 9% may fire one box through it and then decide it's gtg and start carrying . That leaves less than 1% that actually gets a good run through which makes the percentage of failures actually pretty high .. hmmmmm...

The "club" membership has always been the bitch about the cmp. You look at the list and most are either closed or for some subgroup of s subgroup that I will never qualify for . I've always wondered how one forms a club that qualifies for cmp membership. Could TGO become an affiliate club? Wondering minds ...

I have a gas craftsman with a Briggs and Stratton motor (about the same quality as you'd get at your target price ). The main problem is the carberator hates sitting that much. Usually requires a yearly rebuild (my experience). The other thing is the hoses have a tendency to weaken for the same reasons (rubber dry rots with lack of use ) and a new hose costs a minimum of about $80 and up to about $150. It's not nearly as economical as I originally thought it would be when I bought it .

Honestly , I currently own one but would suggest to most people to rent one instead of buying . It's the kind of equipment you use once a year and they have a tendency not to like to be sitting around unused for a year . So my experience has been that renting one the one day a year would have been far cheaper than parts , maintenance and original cost of purchasing. Combine that with the fact that the rental machines are generally far better machines than most will buy for personal use , it's a no brainer to me . I was literally just having this conversation with my wife yesterday.

My go tos are : Four Roses small batch , Blantons and the newest one I've learned to love Calumet.

I have loved glocks for a while now. I also was not a big fan of the original M&P line (that trigger just flat out sucked). That being said, I have a shield 2.0 and like it much better than the G43. S&W has just gotten it right and fixed the things they didn't get right the first time. I did add Trijicon XR HD sights to it (because these are my favorite sights out there and make it onto all my weapons) but it really needs no further upgrades (if I put an apex trigger kit on it , it's a want vs a need).

I know many who have . Just mentioning that's one of the things people say negatively about the .40 round .

And this is what pisses me off about a lot of firearm related businesses, "scalping" items while it's hard to get. Full retail is $599, so that extra $76 is "F you" money . What these dumbasses don't get is that the long term effects on their businesses is actually negatively impacted. I guess he wants to take his wife to the longhorn on that extra money, tonight , so badly that he doesn't care if he costs himself some potential customers who will never darken his doorsteps.

I like all 3 cartridges. They all function well and , with the proper Ammo choice , are great defensive weapons. I like the .40 caliber most of the 3 for several reasons: 1) capacity in the same sized weapon doesn't drop off much from the 9mm but will dramatically transitioning to .45 2) anecdotally I find the recoil of the .40 to be nearly identical to 9mm but far less than .45 even though some disagree 3) generally speaking , there is more stopping power in a wide variety of .40 cal loads than 9mm and it's nearly identical to the .45. That being said , my current edc is a 9mm shield , but that has more to do with a great deal on the weapon than anything. I'll still feel as safe with it as I have traditionally felt with my G27 but more comfortable, physically. On a side note , many reloaders hate this load because the brass gets "glocked" in the unsupported chamber of the factory barrel and is rendered unsafe to reload . This problem is easily solved with a fully supported aftermarket barrel which will also greatly increase accuracy and won't sacrifice reliability (I've happily been using a storm lake barrel for years ).

As much as I admire SA's sentiment, it's a little bit like Michelin saying they won't sell tires to McDonalds . Dick's didn't carry any of their products anyway .

The amount of cash you need to have on hand to start a credit card company is staggering. Even if every manufacturer and the nra put all their cash together (which last time i heard is zero dollars because all of them are carrying debt including the nra) it would be nearly impossible plus it would create cash flow issues for all. It's simply not feasible.

They make a little upside down umbrella thing you can use. It's filled with water and ants can't get to it

I've never bought off GB, only sold . I just hate the whole process of shipping a firearm and the associated cost .