Posts

3,211

Joined

Last visited

Feedback

100%
About kb4ns

Profile Information
Location
Gender
Interests
Occupation
Miscellaneous
Handgun Carry Permit
Law Enforcement
Military
NRA
kb4ns's Achievements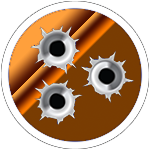 Prolific Contributor (4/5)
David, Thanks to the glitches last time I renewed, I went well over $35 into my renewal and you extended my membership period thru 2015. Any chance of [easily] working my oddball situation in for a little more credit? Thanks!

You can just extend the membership. I'd have to turn around in a year and send you some more money regardless - might as well not send the funds back and forth. :)

Well, I wanted to go from the $20/6 month option to the $35/year option. It had me upgrade then renew. I wasn't paying a ton of attention, but the system led me to believe it would be the $15 "upgrade" followed by the $20 "renewal." Something went screwy and I noticed right after hitting "pay" that I was charged $35 just moments after $15 - so now I'm $50 into a yearly membership. :stunned: David, can you fix that? Lengthening the term of my membership in lieu of a partial refund is fine if it's easier for you.

From what I recall, I believe that concealing the entire gun and allowing it to be fired form within the "wallet holster" was what made the ATF rule it was an AOW. Same genius style of thinking that would consider bayonet lugs and flash suppressors evil once upon a time (and currently in some states), I reckon. If I remember correctly, what makes the one from the OP less evil and not an AOW is the fact that the slide is exposed.

A while back, someone here turned a lot of us on to Gearhog. It's been a while since they've had a good deal that grabbed my attention, but they did today. Thought I would share. You can get a $40 gift certificate to Brownell's for $20. http://www.gearhog.com/?did=14959&rf=265558

The video has been taken down, so sadly I don't get to see the moron. This does, however, remind me of the owner of Second Chance Body Armor (the brains behind kevlar body armor). When he first developed his kevlar vests, the law enforcement world was very skeptical. So to prove its efficacy, he arranged a live demo - while wearing the armor himself. Not the smartest move, but he showed that he stands behind his product. Literally.

Yep, the disconnected cell phones can still call 911. That is why Memphis's 911 system receives dozens of calls per hour from folks who haven't paid their Cricket bill. They're always calling with serious emergencies such as "Can you connect me to Papa John's?" and "What time do the game start?"

No kidding. Now the wheels are spinning in my head and I'm kinda glad I have yet to get rid of that treadmill that the wife wants out of her way! Of course, I'm left with the issue of the wife wanting the treadmill out of the way. Hmmm...

Crap. It looks like they're doing it again - now through Memorial Day. I really did not need to notice that.

Yep, you've pretty much got the nuts and bolts of it in the responses here. Like as was stated, the burn-out rate is very high. I spent a few years on the unit and then another year and a half as a FF/EMT before going into law enforcement. I don't think you could pay me enough to get back on another unit. I keep my license current (just the state license, not the national registry crap) just because the city I work for pays me extra for having it. My wife is a paramedic, but after several years on the unit, she was beyond burnt out as well. For the last 6 or so years, she has been working in an emergency room as a paramedic and is much happier. Of course, in the hospital setting you will notice that you do more than the RN's but get paid much less, so she's working (slowly - ugh) on getting her RN. I would never advise against getting your EMT license. Like WD said, you'll gain knowledge and skills that will be practical for the rest of your life. Just be prepared for what it's going to be like. Ride along on an ALS unit in a 911 setting or, better yet, watch "Bringing Out The Dead" with Nicholas Cage. That'll give you a little insight! Good luck with it if you decide to go for it.

I really appreciate the offer, but I have more PC's around here than I can handle at the moment. But, there is a "free for the taking" section in the trading post where I'm sure someone who truly needs it could use it. This is what I love about the folks here on TGO!

The HDD I'm replacing is a 160GB SATA. I've been looking at pricewatch.com (one of the sites I used to use often back in my nerdy days) and have found that the 80GB generic or refurb'd name brands are available for under $20 shipped. Lester, I agree with you. Once upon a time I was a Seagate fan, but they started letting me down and I tend to levitate to WD now. When it comes to my PC's, I always spring for the best new WD I can get. Buying a small, cheap hard drive is opening up choices I've never considered before. Sam1, I appreciate the offer. Since he's local, I'm gonna wait and see what Slasher can dig up (I'm sure I've got some brass I can trade him or something!). If it doesn't pan out, I'll definitely holler at you! Thanks y'all.

True. It's running (and I will be reinstalling) XP. If memory serves, I don't think XP realistically uses more than 4 or 5 GB, but I think at the price range, I'm probably gonna try to go at least 80GB.