Posts

9,082

Joined

Days Won

152

Feedback

100%
Miscellaneous
Handgun Carry Permit
Law Enforcement
Military
Carry Weapon #1
Carry Weapon #2
TMF's Achievements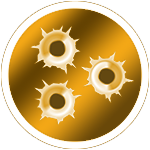 Postus Maximus (5/5)
2
Community Answers
I've been following this for quite some time. I'm really looking forward to watching actual grunts be represented in a movie. However, I'm not sure America is ready for a military hero who isn't a SEAL.

There's no state preemption law on knives, so it varies county by county. Of course, it hasn't been challenged in court yet, so I'm an unapologetic law breaker.

That is the manliest gun, ever. I'm ready to ditch my 30-30.

Please do us a favor and punish those who drive like idiots during these conditions.

Our water heater exploded a few months ago. The new water heater was our Christmas present and then some. Years ago, when my wife and I were newlyweds, the furnace went out on our house and it was two weeks of winter before we could get a new one installed. We pulled the mattress out to the living room to sleep, and kept a fire going for two weeks. While it was an inconvenience, I can't complain about the opportunity to share body heat!

Last week? Nah. Look at the icing; it's been exposed to extreme conditions. I'm guessing this was left in the truck and found under the seat after many years.

Iced honey bun... looks like "Tastycake" brand based on the packaging. I'm guessing, due to the icing breakdown, we're looking at 2-4 years. I'll go with 2011 production. Do we get booze if we guess right?

This movie should be a cautionary tale on why you don't mess with a man's dog.

What, the new ones? Nothing like doing PT and feeling like you're wrapped in a trash bag. When the army went to those I had already left the world of wearing silly things. I can't remember a time when I wore it.

I still call them disco belts. It's amazing how these were never a requirement, and suddenly it was impossible to do PT without one on.

I used to live off of Jack Miller a long time ago. It started to go south quick and we left that side of town. Seems like there is a body pulled out of there weekly now.

Preference. I've never found slutty women attractive.