Posts

4,988

Joined

Last visited

Days Won

9

Feedback

100%
About TrickyNicky

Profile Information
Location

I'm never where I want to be.

Gender
Interests

I'm a loped out gangsta set trippin banger

Occupation
Miscellaneous
Handgun Carry Permit
Law Enforcement
Military
NRA
Carry Weapon #1
Carry Weapon #2
TrickyNicky's Achievements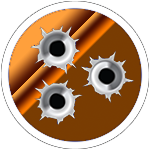 Prolific Contributor (4/5)
1
Community Answers
I was never here, but if I was I would say that was my favorite too!

That's awesome. $90 is a small price to pay for that kind of piece of mind, I'll look into one, plus I like that reflective collar too. Handsome and useful. Thanks for for the insight!

What kind of chip is hat Doug? I got my boy chipped with Home Again chip and it doesn't offer the gps type tracking like that, which I wish it had. It's an RFID chip that only works to give a code that will access my contact information. Any info on what Darby has?

What part of tn? The dogs name Dixie by any chance?

I fondled one of those at Nashville Armory a few years back and that trigger was smooth as glass, wanted one ever since but it just never lined up in the cards to get one. Congrats and enjoy the heck out of it.

I watched the Puppy Bowl this year during commercial breaks for the home improvement marathon. Puppy Bowl>Super Bowel.

I'll just mention Second Harvest in east Nashville as another very cool, very worthy organization that is always looking for food, canned or fresh, blankets, clothes, etc. they work at being as self sustaining as possible with big gardens, chicken coops and the like. It was my pleasure to provide a few materials for their gardens a few years ago and was there when they were putting in the coops. If you've never seen a 50 year old, one armed, malnourished man work a sledge hammer to break up asphalt, it was an inspiring sight to say the least.

.10 a round for .22??? What is this, 2013?

4th on the EZ Mom got one a few months back and it surely is easy to load, rack and a good shooter too.

Nice score! Ive seen some pretty impressive shots with a 2" frame before, but it still cracks me up a little to see one with adjustable sights.

Holy guacamole, that has to be the safest house in America!

M69 Romanian training rifle. Older kid down the block bought 3 of them from a sporting goods store for $50 each I think. We divvied them up and they all ended up at my house over time since my parents were then only ones that let me have em. I ultimately lost track of them at a friends house where they stayed for years until the original purchaser got ahold of two of them and gave me one, still have it today and was able to locate a magazine thanks to a tgoer. It's my moms favorite rifle now so I never get to shoot it unless I'm at her house and pop a few calibre through it.

Usually when a stranger on the internet says to just trust him before spouting off some nonsense, my skepticicm meter goes way off chart. But this time...

I could be way off base, but I think the rimmed design of a .22 would make for the nose of the bullet to drop into the breach face and make loading a bit problematic in that regard wouldn't it?

Those calicos are super cool. String some christmas lights and blinkers on there and you have a pretty good scifi prop too!