Posts

625

Joined

Last visited

Feedback

100%
About zybysco

Profile Information
Location
Gender
Occupation
Miscellaneous
Handgun Carry Permit
Law Enforcement
Military
NRA
Carry Weapon #1
Carry Weapon #2
zybysco's Achievements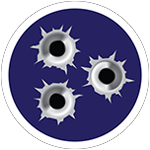 Established Contributor (3/5)
I want in on this. It's been awhile since you've put something out! Sweet!!!!

Who is going? Ever been? I'm planning on it. My first one.

Welcome from Chattanooga!

No, it's just the 19x that's weird. Gen 5 mags work just fine in everything else.

Here in Chattanooga, I got my picture taken at the title and registration office. They have a kiosk there. No waiting or anything. Then I mailed them a a check. No DMV visit required.

Sounds like a lawsuit waiting to happen. I mean, if you own a bakery with certain religious beliefs ...

One review I read said.it does NOT take gen 5 magazines. The baseplate hits the extended grip. Can you verify?

Got a response today: They are modifying the trigger assembly as well as the striker channel to ensure it strikes the primer with direct pressure. I am being told that it should be completed by tomorrow. We should be able to get it back to you this week.

I think they like to oil it from the factory. It hasn't come back dry yet. However, wet or dry, it doesn't make a difference. When it light strikes, it barely light strikes. I can't tell a difference with the naked eye between a fired case and a light strike. Most of the rounds fire on the second strike, but I've had a few that took three to ignite. I also forgot to mention that one has to adjust the rear sight as far to the right as possible to get POI and POA to be close.

My Maxim 9 is back at Silencer Co for its third time. They've paid for shipping each and every time. However, they've yet to fix the firearm any time. The firearm has repeated light strikes. They even asked me what ammo I was using. That consisted of Fiocchi, PMC, and Sellior and Bellot I believe. They said they had that same ammo on hand and would test it. Every time the firearm comes back, it works for 50 rounds, then it starts having issues about 30% of the time. I don't know if it's the heat, dirt, or something else. Whenever I ask what they tested with, they tell me they used something else other than what we discussed. The customer service is generally poor. None of the emails through the first two trips back were even signed. I never knew if I was talking to one person or a group of people. I complained and got in co tact with someone higher up. I finally got a name. They've had it since the 24th of January this time. I sent an email on the 12th of February to get an update and no response. It's pretty sad. I'm pretty unhappy at the moment.