Posts

1,304

Joined

Last visited

Feedback

100%
Profile Information
Location
Gender
Interests

Shooting/Hunting, Reloading, Fishing, Outdoors
Miscellaneous
Handgun Carry Permit
Law Enforcement
Military
NRA
Carry Weapon #1
Carry Weapon #2
PackinMama's Achievements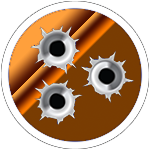 Prolific Contributor (4/5)
Hi girls! Glad to see a little action in here! I haven't been around as much lately as I usually am, but I do pop in here and there to check on the place when I have time. My mom is on hospice now and I'm her sole caretaker...... I just don't have a lot of time for anything else right now. I wanted you all to know I haven't abandoned the place! I'd also like to extend an invitation out there for any women that would like to learn how to shoot and safely handle a firearm. Maybe you're here because you're interested in learning, but don't have anyone to teach you. If you're new to firearms, sometimes it can seem a bit intimidating.....especially for a female. I live about 15 minutes south of Morristown in East TN and I have my own little range right here beside my house. If any ladies in the area want to learn, just send me a pm and I'd be happy to help. I've been shooting guns since I was four years old and have had my carry permit for almost 20 years. I've taught quite a few women (and kids) to shoot over the years and I'm very knowledgeable when it comes to guns and gun safety. So if you're interested in learning how to safely handle/shoot/carry a firearm, or if you just have a question, please feel free to shoot me a pm and I'll do everything I can to help you.

I believe in the "three A's" when it comes to loaning stuff. I will not loan Anyone Anything Anymore!!! I can't stand it when people don't bring your stuff back!!! When I need something, especially a certain tool, I want it right here, easily accessible. The last thing I want to do is have to drive to someone else's house to get my own flippin' tool back!!! Thanks for the info on the purple paint! Signs really do get expensive, especially when they're supposed to placed every 50 feet. I think now I'll just put a sign every 100-150 feet and then purple paint along the entire line.

Welcome aboard! This is a great place to learn, discuss, and make new friends! It would be hard to find a better bunch of people than the ones we have right here on TGO!!! Enjoy!

The older Glocks with the Tenifer finish are AWESOME!!! Can anyone explain to me why they quit doing the Tenifer coating? I say Keep It, but please pm me if you do decide to sell it ! I have a mint Gen 2 G17 that I will never part with.

Come on Paul Harvey!!!! We want the Rest of the Story!!!! :D

That's a shame that they quit offering the Rav4 in a V6! I didn't know that. You're right about them hauling butt too! And the really great thing is that they only average about 1 mpg less than the 4 cyl! Eric, I'm glad you mentioned the extra space in back where the spare tire would be. Someone correct me if I'm wrong, but I think this is only on the 2012's and older though. The newer models did away with putting the spare on the back, and now the back door opens like a hatcback rather than sideways. I love the older models! That storage area in the back is super handy and completely hidden under the carpet and I'm a big fan of the side opening rear door as well.

I have to throw my :2cents: in. Imo, the Toyota Rav4 is the perfect small SUV. I have a 2011 4WD Limited and it's the best vehicle I've ever owned. Mine is the 4 cyl version and acceleration is nice and peppy, but if I ever get another one, I'll get the 6 cyl because of it's greater towing capability. I live a couple miles off the main hwy on a very hilly gravel road, and my tires didn't spin one time when I went out in either of the last two snows that we had. I have almost 60,000 miles on it now and have not had one single problem, and all I've done to it is change the oil and filters and put on a new set of tires. I get 21-22 mpg around town and about 26 mpg hwy. As far as space goes, I'm 5'11 and 250 lbs and I have plenty room. I can also fit in the backseat comfortably. I have plenty cargo space, especially when I fold the seats down......I fit a 7 cu ft freezer in the back with no problem. Toyotas are among the best vehicles for their resale value too......not that I plan on selling mine anytime soon! ;) Dependability is of utmost importance to me when choosing a new vehicle. I did a lot of research before I bought my Rav4. I was also considering a Subaru, along with Honda, Ford, Nissan, and Kia. When I looked at all the dependability ratings and compared them, Toyota and Honda are at the top of the list. I was torn between the Rav4 and a CRV, and wound up choosing the Rav mainly because I liked the way it looked better than the CRV. As far as quality and dependability goes, I think the Rav4 and the CRV are about the same. I would urge you to take a good close look at dependability ratings and owner reviews before making your choice. No matter how great a vehicle looks, feels, or drives, they're not worth it if you're having to take them to the repair shop all the time! :)

Sounds like my Grandfather-in-law!!! He was driving a few months ago and didn't see the railroad crossing gate was down, or the lights and bells dinging, and drove right through the gate! He looked in his rearview mirror and saw the train going by behind him. He was in a very small car and since the hood was so low, the gate didn't break off and just got pushed up as his car went under. It cracked his windshield and bent the metal frame of the windshield on the drivers side, and scratched up the hood and roof. Luckily he didn't get hurt, and thank God he got through it before the train came!!!

The Walmart stores that will be closing in TN: 4718 Nashville Hwy., Chapel Hill 523 N Military St., Loretto 400 N Main St., Cornersville 934 Hwy. 79, Dover

I was also looking for a good light that's very bright and durable, but not too big and bulky that I wouldn't want to carry it on my belt. I like the looks and features of the LA Police Gear Operator L2, but I was torn between that one and the Streamlight Protac 2L. So....I ordered them both. :) When I get them in I'll do a side by side comparison and post it here.

I'd like to hear more! That's a gun that definitely interests me. How do you like that grip? It looks like it would be terribly uncomfortable. How smooth is the action? How's the trigger?

I would definitely contact Gunbroker and tell them your story. They'll probably suspend that guys account for that crap. That is not right and he shouldn't get away with it.

I agree that the 938's recoil is mild......especially for such a small and lightweight gun. I have arthritis in just about all my joints, hands included, and I could still shoot a couple hundred rounds out of my 938 in one session without hurting my hands too much. They might get a little sore and achy for a day or two, but nothing too bad.......and definitely nothing that would make me stop shooting my Sig.