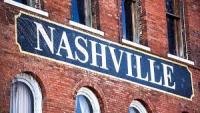 About This Club
A group just for folks in the Nashville and greater Middle Tennessee area to gather.
What's new in this club

Sounds interesting, I'm tied up through the end of the year, I was hoping to go out this year during opening day, but will be unavailable. Otherwise I'd invite you to come.

I have no land but could hunt with you. I am no expert however I have been shown a few things myself. Fishing, I am good there. I fish as much as I can. A buddy I shoot with introduced me to hunting on his land. I go when I can.

I have land, so I'm good for hunting. Just have never hunted and would love to learn. But yeah, Facebook has been bad.

Hate to say it but your best shot might be Facebook. Also might consider leasing land to hunt on.

This group, like many I have seen around seem to be mostly dead. Looking to see if there are any hunting and fishing groups around Nashville or West of Nashville (Dickson area maybe). Something where people can talk and or discuss things. Honestly been in the Nashville area for 2 years and haven't met anyone. I have minimal experience with hunting and fishing but would love to learn and always looking for people to chat with. I thought that there would be a lot more around but man is it quiet. Anyone have any idea of places to meet people and / or find groups?

There's Dead Zero Shooting Park located in Spencer, TN, south of Cookeville. There's no membership fee and they have ranges out to 1000 yards.

I don't know if this would be to far for you to drive but I am a member of this club. We have a 400 yard rifle range, a 6 bay pistol range and a trap range. https://www.midtnsportingassociation.com/ The address is 175 Dry Branch Road Dixon Springs, Tennessee 37057 175 Dry Branch Road Dixon Springs, Tennessee 37057

Anyone know of any outdoor ranges near Cookeville? I see Bend Of The River, but they only have 50 meters. I also see Crossville Shooting Park, which goes to 200 yds, but is 40 minutes away. Anything else?

New to the site, I shoot often at the Stones River hunter education center range, it's been a great range with verify friendly range officers. It's nice to have an outdoor range near Nashville.

Glad to hear you are in the area and will be adding to the community with your services. Unfortunately, I am leaving town earlier in the week. It would have been great to meet you, give a hand and see a lathe. I hope someone is available to give you a hand and if someone comes to mind, I'll reach out to them on your behalf.

2

Hi Nashville shooters, Would anyone happen to be available for an hour or two of firearms-related labor next Thursday or Friday? I'm a gunsmith, recently relocated to Chattanooga from San Diego. My shop is still active in Commiefornia, so that's where all my equipment is. As I've grown into Tennessee I have come to find that professional gunsmithing is fairly rare out here (the opposite of what I expected, moving to such a gun-friendly state). So, I have decided to buy another lathe, mill, etc. and set up another shop in my new hometown. I have a line on a mill and lathe located in the Rosebank area of Nashville. If I get it done, is there anyone who would be willing to help me get these loaded for transportation? I have a hydraulic drop-deck trailer that literally puts the flatbed on the ground, so there's no crazy lift to do, but a 1000# metal lathe is just too much for one man to shimmy around with rollers, pipe and a pallet jack. I'm looking at December 29th or 30th, but I could float it a day or three. I'd be happy to pay for your time, or even happier to treat you to lunch, talk guns and make new friends. Merry Christmas!

2

Hitting up the Cheatham gun range this Saturday. Have to celebrate International Men's Day somehow, lol. Anyone feel like putting some freedom seeds downrange?

Having a meet at Dalt's American Grill if anyone is interested. October 1st at noon.

Just saw a post from Glockstore - they are waiving background fees for today and tomorrow. Cheers!

Pushing this back up, it would be great to have classes on reloading, something I have thought about getting into and not something I think just watching a few YouTube videos would be enough to do it safely and / or well.

I am looking for the same thing as you are. I live in Sparta and I am a member of Dead Zero in Spencer but would also like a place nearby to just go out by myself and plink. It seems like most people in my area shoot on their property or go to a range. I'll reply if I find anything.

I have done a few matches before and the are a lot of fun. I will check them out around here. Thanks again!

I did it for a while and it was a lot of fun but I wasn't very good at it. I do know several people who enjoy in a lot. You could probably observe or participate in a local match before committing to a membership.

I am not at the moment. Would you recommend joining?

Thanks for your reply! My question was probably too vague. What I am looking for is just an open parcel of land that I can shoot on. Something where I can do more dynamic shooting (I.e. shoot on the run, transitions, etc.). I know of a few ranges nearby this area, but I do not think most, if not all, provide space for this. I will up these associations though, so thanks for that!

I live in Wilson county, not far out of Nashville. From my house to there I have been a member of the Tennessee wildlife resources agency ranges. Strategic Edge in Chapel Hill and Middle Tennessee Sporting Assn. In Dixon Springs. Probably depends which side of town you live on. Don't mean to be sarcastic but you can google "gun ranges in Tennessee." Good luck with your search.

Hello All, New to TN and looking for open land to shoot handguns/rifles. I've spoken to some others who say I just need to be outside of city limits, but I am honestly not too sure what that means. Any feedback would be very much so appreciated! Thanks in advance!

Sure! I've only ever reloaded shotgun shells, but with all of this nonsense I'm considering other types. I can't afford $30+ a box for 9mm target rounds.

You mean cool like hunkering down and reloading ammo?